In the blogger world, there are two categories of people: those who choose to create their site on the WordPress platform and those who use Blogger.
Which is superior?
The response will be determined only by the demands of each author.
As a result, it makes no difference what your Neighbour or closest friend suggests; what matters is that you are clear about what is ideal for YOUR site and how far your technical expertise goes to create it.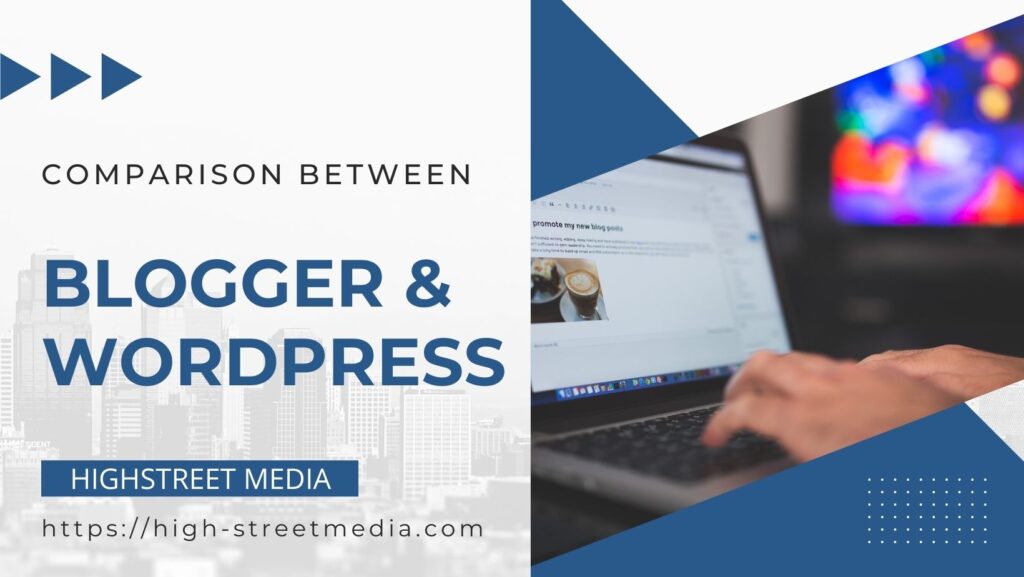 Blogger
Blogger is a Google service that is available for free.
It is a 100% free utility with no hidden fees.
Template designer is incredibly simple to use, and you don't need to know anything about HTML or CSS coding, but there aren't as many options and they're more limited.
There is a limit to the number of static pages that can be produced.
A simple UI allows you to add and organize gadgets.
Ads are not displayed.
It enables you to monetize it (such as through Google Ad-sense)
It works in tandem with other Google services like Google Friend Connect and Feed burner.
Let us not forget that being associated with Google gets you a very excellent ranking almost immediately because it is the most popular search engine in Spain, with 95% of the market share.
It lacks the adaptable design (suited to mobiles and tablets) that WordPress has, and it does not allow you to see statistics, for example.
Its commenting mechanism is rather complicated, and it occasionally interferes with user engagement.
WordPress
WordPress.com is intended for users who wish to start a blog fast and effortlessly, without having to deal with hosting or customization concerns.
It provides you with free web hosting.
A yearly subscription is required to utilize a custom domain name. You have a huge selection of templates to pick from, but you don't allow for much personalization.
Because it does not enable alteration of the PHP source code, no plugins can be added.
It also does not permit the usage of JavaScript.
It gives you additional writing options.
You may add a variety of widgets (gadgets) to your blog.
Although you must pay for the web hosting provider, this software is free, open-source, and open (monthly or yearly subscriptions)
There is a large selection of paid themes/templates, sometimes known as "premium themes." There's also the option to use your design as a template.
You have complete control over all components of your blog (PHP, CSS, plugins, widgets, and so on).
Using a WordPress.org blog will not display advertising that is not yours. You may monetize it in any manner you want, including AdSense, Groupon, DoubleClick, Infolinks, and others.
It is simple to use.
ACCESSIBILITY
Blogger
Blogger is solely dedicated to blogging. Every tool it offers has a function for your blog. The basic setup is simple, much simpler than WordPress. Things change, though, if you start generating content. The editor looks like a Microsoft Word document and includes an HTML editor. It's basic, but adding more sophisticated parts complicates matters. They usually need additional processes that can be disguised in the settings and layout choices. It is not obvious, nor is it always possible, to generate blog material with elements other than photographs and video.
WordPress
WordPress is the most popular CMS in the world for a reason, and that reason is its ease of use. WordPress allows you to create whatever sort of website you desire without having to write a single line of code. It accomplishes this through the use of plugins and themes to add functionality and change the design. Both of these tools are simple to use and need little user involvement. The Gutenberg editor is unrivaled in terms of editing. It is a block-based editor that enables users to design logical blogs. As a result, users may use the blocks to include unique aspects into their material, resulting in more fascinating content.